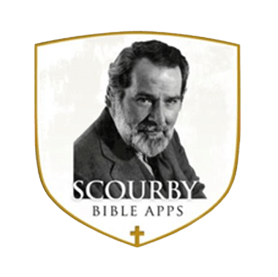 Alexander Scourby Apps
Alexander Scourby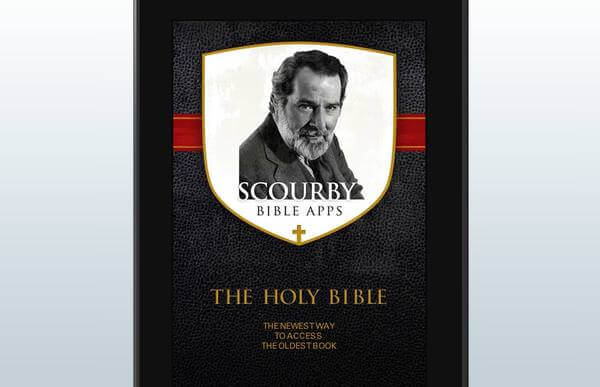 Client:
Alexander Scourby
Custom eBook Readers for a Legacy Brand
We were brought onto the Alexander Scourby team to create custom eBook readers for this international, 65-year-old legacy brand. This included apps for iPhone, iPad, Android, Windows, and Mac. The JumpFuel team fully designed and developed each app, featuring 70 hours of 65-year-old remastered audio. These are also the first-ever recordings of the King James Version (KJV) of the Holy Bible. It was extraordinary for us to take part in this historical moment, as these apps mark the next medium of Bible recordings following records and cassettes.
Configurable and Flexible App Design
The Scourby products are customizable to suit the needs of every user. Users can tweak not only the look of the software, but also reorder content and share it with peers. The applications we've created also pay special attention to accessibility, so that users who have difficulty hearing or seeing can adjust the app and make it easier to use.
Many users are very passionate about the success of these projects, that's why customer service and support were key components of our work with the Scourby team. We encourage user feedback and make it very easy for them to communicate with us. The ideas and concerns that users submit are taken very seriously; this dedication to user feedback has helped establish this software as a serious competitor in this space.
An App for the the Ages
The amazing Scourby team has a long legacy of delivering "The Voice of the Bible" to millions of people across generations. It was important to the management team that we honor the brand with a functional, attractive, and feature-rich suite of products. We were humbled to earn the trust of this legacy brand's team.
Project Highlights
Type of project
Technology consulting, app & web development.
Platforms & Technology used
Launch Date
Jaunuary 2017
Favorite moment
Making history with apps for the first-ever recordings of the KJV Holy Bible